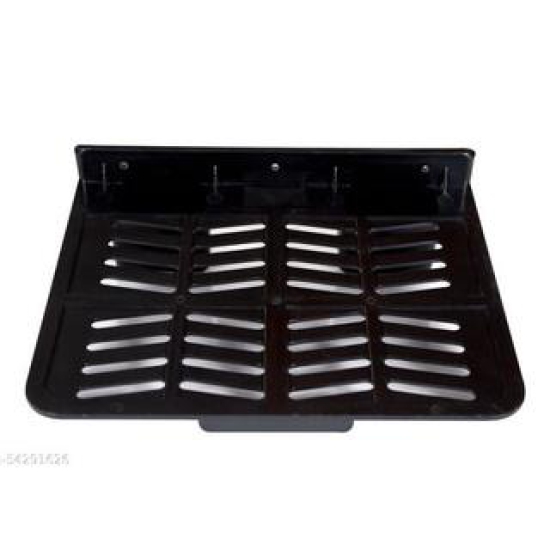 SKU - VEDELE294603
|
Hover to zoom
Set Top Box Stand With Double Remote Holder
(4/5)
inclusive of all taxes
Delivery
Estimated delivery in 5 working days
No returns accepted
Free shipping
Country of origin: India
Product Specifications
Product Description

● Its perfect for all Companies Set Top Boxes like Airtel, Dish TV, Tata Sky, Videocon, Hathway, Incable, Citi Cable & All Others.
● It comes with easy wall mounting stand with 02 Screws (Two screws are provided along with the stand).
● Two Holes in the stand provided for easy cable fittings & it is made up of durable metal with super finished powder coated black paint. Superior finish side railings & front curving provided to protect Set Top Box / DTH Receiver from falling.
● One can also use this stand for small electronic device like small speakers, remote, mobile, land phone etc. Features 1. Ideal for : Any Set Top Box, Small Electric Device Like Speakers, Remote, Mobile, Land Line Phone, Wi-Fi Router etc.
● Suitable Design to use for Office, Hotel, Hostel, Home etc. 2. Perfect finish & elegant durable space saving design. Easy to install, clean and maintain 3. Suitable for all type of small Set Top Box Durable & Stylish design.