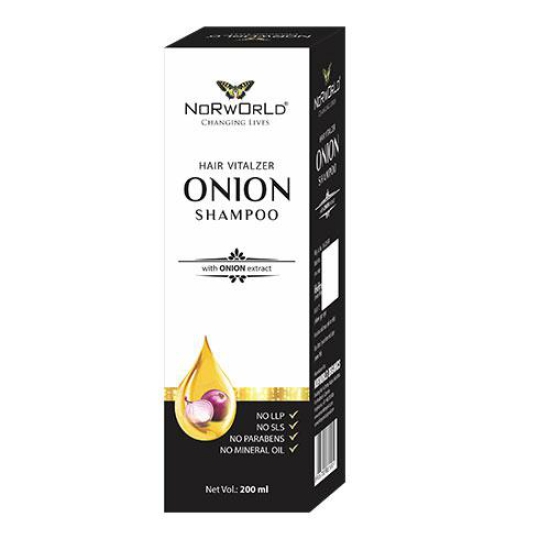 SKU - NORHAI843609
|
Hover to zoom
Norworld Onion Shampoo - Promotes Hair Growth,controls Hair Fall 200 Ml
(4/5)
inclusive of all taxes
Delivery
Estimated delivery in 5 working days
7 days free return
Free shipping
Country of origin: India
Product Specifications
Details
Product Description

● Get strong and lustrous hair with Norworld skin science Onion oil shampoo.
● This shampoo helps to revive your tired scalp and hair.
● This Onionextract and oil infused shampoo improves circulation to the scalp and roots.
● The shampoo works on your hair to cleanse away build-up and improve quality of strands
● It helps to give strong, lustrous hair and keep it healthy.
● It aids in moisturizing the scalp and helps nourish the roots.
● Ideal For : Men & Women.
● Onionextract, oil aid in rejuvenating tired scalp and weak hair.
● Use this shampoo to help improve hair texture and strengthen the strands.